Person | Female Born 25/2/1883 Died 3/1/1981
Princess Alice, Countess of Athlone
This section lists the memorials where the subject on this page is commemorated:
Princess Alice, Countess of Athlone
Commemorated at

i
This garden was created in 1982 by the Kensington Society in memory of Prince...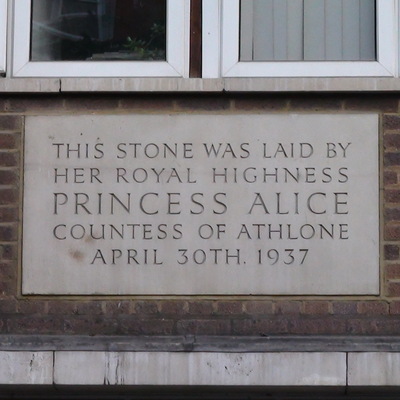 This building, known as the Queen Mary Wing, is an extension to the hospital ...
This section lists the memorials created by the subject on this page:
Princess Alice, Countess of Athlone
Creations

i
Davidia Involucrata, presented to Gay Christiansen of 18 Kensington Square, f...
The design of this Portland stone clock tower was chosen through competition ...