Person | Male Born 1788 Died 1863
Charles Robert Cockerell
Architect and antiquary, Born London. Educated at Westminster. Harrow Old Schools was his first building.
This section lists the memorials where the subject on this page is commemorated:
Charles Robert Cockerell
Commemorated at

i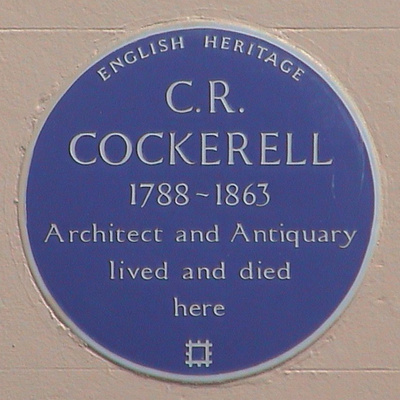 English Heritage C. R. Cockerell, 1788 - 1863, architect and antiquary, live...
The Old Schools This is the original building at Harrow, finished in 1615 an...